Dr. Chery L. Eusala, who took the oath of office last March 10, 2023, has been officially appointed as the new, full-fledged Executive Director of the Philippine Rubber Research Institute (PRRI). The formal key turnover ceremony was held last March 30, 2023 at the Atrium, Capitol Heights, Ipil Zamboanga Sibugay. Dr. Eusala's appointment marks a new era for the institute, with a renewed focus on the rubber farming community and a vision for a prosperous rubber industry in the future.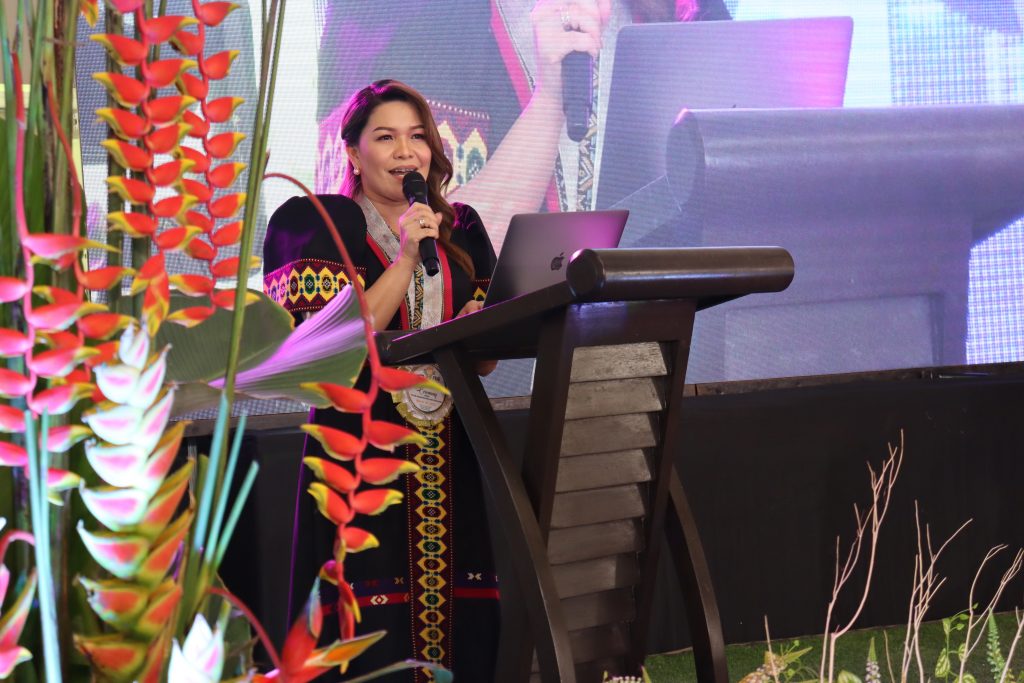 During her speech, Dr. Eusala emphasized that rubber farmers would be at the heart of her plans for PRRI. She expressed her hope for the rubber industry to become a rising sector in the nation's economy, benefiting both the farmers and the country as a whole. She encouraged the dedicated PRRI team to strive for excellence and go above and beyond in their efforts to improve the lives of the people they serve.
The ceremony was graced by the presence of Provincial Governor, Hon. Dulce Ann K. Hofer, who served as the guest speaker. Governor Hofer expressed her high hopes and unwavering support to PRRI's mission under Dr. Eusala's leadership.
The event attracted various key stakeholders and representatives from the industry, including Mr. Jack Alfonso Sandique, Chairman for National Banner Program Committee on High Value Crops-Rubber; Dr. Sitti Jain, Chairperson for the PhilRubber Technical Working Group; Board Member Chennie Delos Reyes; and Regional Technical Director for DA-RFO IX, Ma'am Melba Wee, and other regional and local executives.
The ceremony also saw the attendance of former PRRI Executive Directors, including Sir Rodolfo Galang, Dr. Dennis H. Palabrica, and Engr. Roger O. Bagaforo. Outgoing OIC-Executive Director, Dr. Girlie Saludo handed over the key of responsibility to Dr. Eusala, signifying a smooth and unified transition. In her speech, Dr. Saludo offered her full support to the newly appointed Executive Director and expressed her confidence in Dr. Eusala's leadership.
As PRRI moves forward under Dr. Cheryl L. Eusala's guidance, the rubber industry and its hard working farmers can expect a strong commitment to their welfare and the growth of the rubber sector.
– 𝓜𝓪𝓬𝓪𝔂, 𝓔𝓵𝓵𝓲𝓷𝓮 𝓣.